Quality is a promise we all keep.
The QRelation team is a successful project partner for customers and career developer for clever characters.
Multi-sector management and engineering service provider
QRelation is a reliable and competent partner for medium-sized companies as well as large groups. We provide solutions for technology sectors such as the aerospace industry, the wind power industry and many more.
We support organisations to meet their future challenges and to position themselves accordingly in the competition. Our holistic approach includes planning, support during realisation, continuous optimisation and qualification.
Our experts understand the problems and challenges, both in development, in production and in management. Our solution concepts make your company fit for the future and increase your competitiveness.
Thanks to our experience from numerous projects and project management certified according to PMI standards, we always successfully master even major projects.
Our processes and project procedures are documented and we are certified according to DIN EN 9100.
The QRelation management team is made up of companions, some of whom have known each other since their studies. The projects are managed by highly experienced associated partners as well as interim managers, executives and experts from the extensive network.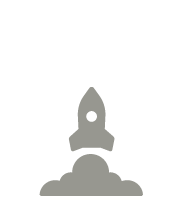 2011
Foundation of the company with focus on interim management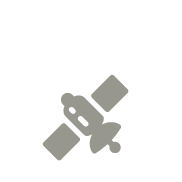 2012
Obtaining the licence to supply temporary employees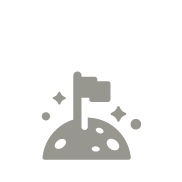 2015
Foundation of subsidiary QRelation Engineering Team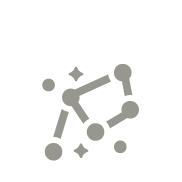 2017
New branch office in Hamburg-Finkenwerder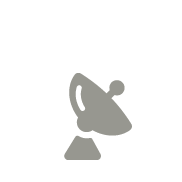 2019
New sales office in Munich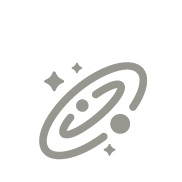 2020
Relocation and expansion of the Hamburg location to the city centre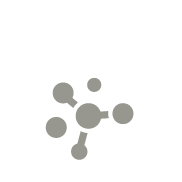 2020
Acquisition of GMA Engineering GmbH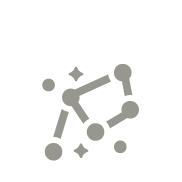 2022
New branch office in Oberpfaffenhofen
We understand our mission like this:
We make the difference quickly and reliably, in responsible teamwork with tailor-made solutions!
Customers enjoy working with us,
because we are – especially in the aviation industry – a partner for successful external support.
With our comprehensive services, we help our customers to solve problems reliably and effectively. The right and quick selection of customised solutions and products as well as the right experts makes the difference!
agile. Smart project entry with smooth processes for reliable execution.
digital. We decode digitalisation, reduce mistrust and show solutions to manage increased demands on each individual's work performance.
phenomenal. Custom-fit, qualified support for bottlenecks with the best, not the fastest available team.
because we manage to make the world a little bit better!
Our employees contribute their skills in an environment that allows them to develop according to their personality. We all work in a competent team with a high level of personal responsibility and cost awareness.
agile. As a partner, we support our customers with expertise, either to bridge vacancies or with products to solve complex tasks.
digital. CI, AI or what? We translate customer requirements into 'manageable' solutions, because meaningful digitalisation protects jobs.
phenomenal. At the end of the implementation, we consistently work on the transfer of the topics into the customer organisation. And we always maintain respectful cooperation – even when things get stressful.
We are active in the following associations and organisations to help address pertinent challenges and issues, primarily in the aerospace sector.
Hamburg Aviation
QRelation is a member of Hamburg Aviation. Hamburg Aviation is the brand name of the "Luftfahrtcluster Metropolregion Hamburg e.V." (Aviation Cluster Hamburg Metropolitan Region), an association of companies, research institutes, educational institutions and the Free and Hanseatic City of Hamburg, with the goal of promoting the aviation industry in the Hamburg Metropolitan Region.
Hanse Aerospace
QRelation is a member of HANSE-AEROSPACE, Germany's largest association of small and medium-sized aerospace companies.
Member companies represent a broad spectrum of development enterprises, manufacturers and maintenance companies as well as aerospace service companies (mainly engineer, personnel and technical documentation service providers).
Niedersachsen Aviation
QRelation is a member of Niedersachsen Aviation.
Niedersachsen Aviation is a network for promoting the aviation and aerospace industry in Northern Germany. Its goal is to strengthen and enhance the national and international competitiveness of Lower Saxony (Niedersachsen).
SPACE
SPACE™ (Supply chain Progress towards Aeronautical Community Excellence) is a non-profit association comprising European civil aeronautical industry actors.
The objective of SPACE™, a professional non-profit association, is to pool its available expertise to serve the European aerospace community and to support all local and global projects involving industrial excellence initiatives.
We also take social responsibility beyond our own company.
Placebo Kickers
We support thePlacebo Kickers Hamburg e.V.  association whose purpose is to support persons in need, to promote public health and public health care, as well as to promote sport and to raise funds to support persons in need.
Kitz4Kids
We support the charity Kitz4Kids e.V., which helps various institutions in the Hamburg area to facilitate their daily work for children. This can be the support of group trips, children's holidays, camps, furnishings, educational sponsorships, etc.
Förderkreis Wagenbauschule
 QRelation supports the Förderkreis Wagenbauschule e.V. as a member. which, among other things, supports teaching at the Department of Automotive and Aeronautical Engineering at HAW Hamburg and promotes outstanding specialist projects in teaching and research.
Polizeimuseum Hamburg
QRelation supports the Polizeimuseum Hamburg in the production of colouring books for educational, educational support (children in road traffic) with adverts approx. 2x per year.
We look forward to hearing from you
Contact us or simply pay us a visit!
Hamburg
Deichstrasse 48-50
20459 Hamburg
Germany
Phone +49 (0)40 2263793-80
Lower Saxony

Seevekamp 100
21266 Jesteburg
Germany
Phone +49 (0)4183 7735138
Munich
Franz-Joseph-Str. 12
80801 Munich
Germany
Phone +49 (0)89 41327954
Special Airport Oberpfaffenhofen
Business park,
Claude-Dornier-Str. 1
82234 Wessling
Germany
(appointments by arrangem.)
Talk to us
Simply contact us and we will get back to you!